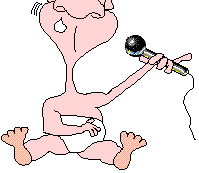 History / About

Howie Dines has been a record collector (Vinyl Junkie) and a DJ in the county of Essex, England for some 40+ years. Like many collectors, his time working as a DJ has helped fund the addiction to collect.
Although Howie has now hung up his headphones and has also moved to Germany this has not stopped him collecting.
Over the years Howie has also worked as a DJ / Presenter on a number of local RSL (Restricted Service Licence) radio stations. Howie had a show on one of the largest Essex land based pirates 'ICRFM'. He also worked with the team to campaign for and submit what was to be an unsuccessful full time licence application.
Initially starting as a Presenter With RSL station 'Mayflower FM'. Howie became a director and once again campaigned for this station to obtain a full licence. Howie was one of three directors that resigned prior to the submission of the application, over accusations of misconduct against the remaining directors.
Howie travels the world with his daytime job, collecting records and CD's as he goes. Las Vegas 'Used' record stores being his favourite hunting ground, but excess baggage costs are normally more than the cost of the actual records!
Obviously the net has opened up a wealth of opportunities to further the collection, currently he is filling the gaps in the collection through Amazon, eBay, Discogs & real record shops in Cologne :).

Is any of this music for sale?

Howie collects and rarely sells anything!
However, he is currently having a clearout of his 7" singles collection alone with some of his doubles. See the "For Sale" box on the left-hand panel for further details.

How to use this website

The aim of this site is to make use of the many hours of typing and scanning of records. It gives the reader information about current and back catalogue records that possibly can't be found elsewhere.
Like many sites, this site is supported by advertisements. So please select any interesting links you see on the right-hand side to keep the wheels turning.

What this site is NOT!

This is not a shop or a cover/music/mp3 download site, so don't even ask!

(Images on this site are for reference only, as such are of reduced resolution and are limited to a height of 600 pixels)

Contact information

Howie can be emailed at: howie@howie.co.uk